BY JACK BULLOCK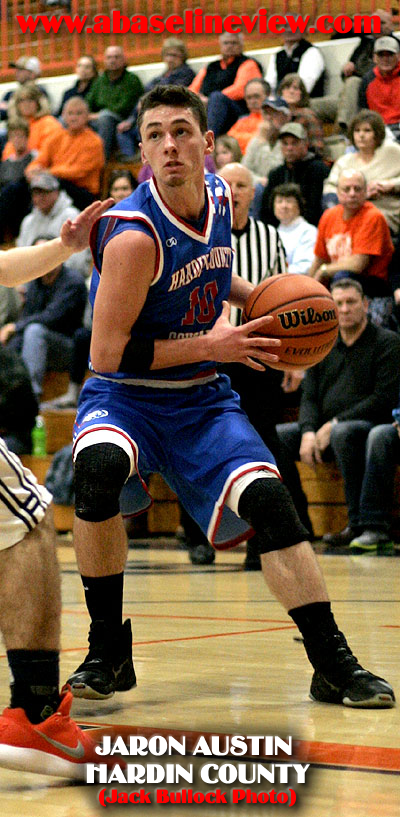 With the kids coming back from last season, two of the Greater Egyptian Conference teams have a lot to look forward to in 2018-19.
Both Gallatin County and Thompsonville have the bulk of the varsity minutes returning from squads that combined to win 37-games.
The Hawks have a new coach in Jeff Hermann who inherits nearly an intact group that made it to the regional championship game a season ago.
Hermann was an assistant to head coach Doug Miller, who has left the program in good hands.
Miller left to mentor his home town program at Hamilton County and he didn't leave an "empty nest."
His Gallatin County club lost to Cairo at home in the regional title tilt last February after having upset the Pilots the season before at Hardin County.
Thompsonville mentor Pete Gordon has four of five starters back and some key reserves from a club that played well in defeat in the Z-R 1A Regional semi-final loss to eventual regional champ and sectional finalist Sesser-Valier.
Look for the Tigers vs. Hawks' battles to be close like they were last season.
Thompsonville won the annual GEC tournament championship game last January, beating the Hawks in the semifinals, while Gallatin County took home the "globe" for the regular season league honors with a win over the Tigers at home.
Not only do those two clubs look to be the best in the league, they also will have their sights set on postseason success as well.
There is a coaching change at Norris-City-Omaha-Enfield as Evan Wyllie departed for West Frankfort and long time assistant Jim Tucker takes the reigns.
The Fighting Cardinals have some talent of which to work with in 2018-19.
Coach Jon Brown at Crab Orchard has few kids with experience returning from a 19-11 squad while head coach Rodney Lane at Hardin County continues to put competitive teams on the floor.
The Trojans traditionally are in the running for 20-wins but they will need to do some rebuilding.
A strengthening of the Cougars' schedule has helped the program out in "quality" of play as opposed to "quantity" of wins. The long run looks to be better for it.
Pope County has some players back for head coach Jim Simmons as the Pirates produced a winning season, going 17-10 in 2017-18.
Carrier Mills and head coach Keil Peebles took some lumps last season with a young squad.
The good news is some key players return a year older and with valuable experience in place and the incoming freshman are coming off of a outstanding eighth grade campaign.
The youngsters should end up helping out immediately.
Galatia and head coach Rod Wallace also has some kids returning from an 11-17 club.
The Greater Egyptian Conference race should boil down to Tigers and Hawks and maybe Cougars, oh my!
For complete team-by-team previews, click on the team links below.