11-18-18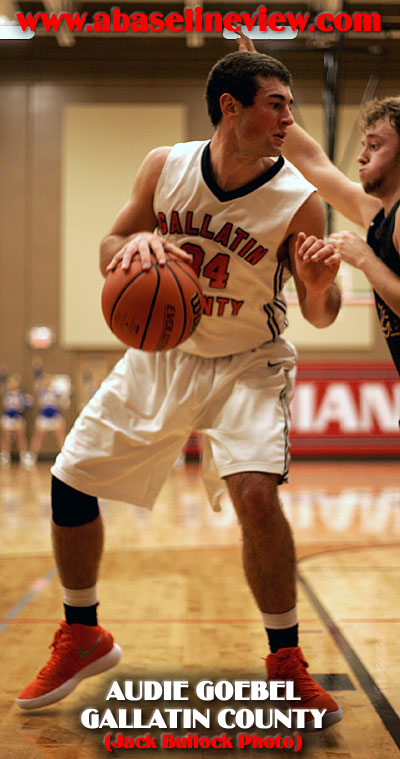 BY JACK BULLOCK
MT. VERNON - The ABV Preview for the 2018-19 is completed.

Well, nearly all of it.
The 3A conferences Mississippi Valley and South Seven are like an election.
Not all of the precincts have reported.
I have information from five of the MVC, and two of the South Seven.
A couple of more days won't hurt anything.
Many of the schools won't start for another few days anyway.
I have received information (most of it promptly) from nearly every school I contacted that I normally try to preview.
Some still refuse to participate.
I'm not going to rant this year about those (3) coaches. It is what it is.
I also added a few teams that came from coaches outside of the area that wanted to be a part of ABV.
My policy is "No Team Left Behind."
If you send the info, I will put something together.
There are some changes this season in the Rankings and you can read about it on the "RANKINGS" page by clicking on that link.
I have added a few northern schools to the process and some were very receptive to providing the information.
This season was much better all around in the gathering and the writing.
I hope it looks that way on the pages.
Ad sales were up this season, which is a good thing.
There are no pop up ads or click bait on my website. Just simple links to follow.
For those of you who are not familiar with my website, to find the different teams that are previewed you click on the link at the top and bottom of ALL of the pages on my website that is labeled "TEAMS."
You can then scroll down and find your favorite team by picking the conference affiliation.
Many of the teams are Independents or are in the conference that is out of the ABV area yet they still feed into one of the three postseason supersectionals in which ABV deals with.
All of those teams are in the link called "Southern Illinois Independents."
The Carbondale Supersectionals for both 1A and 2A along with the 1A Jacksonville Supersectional.
If you are a frequent follower of ABV, be sure to refresh pages to get the newest edition of the page.
If you are still seeing the older versions, it is probably because your old data and cache files need to be cleared from your browser.
Depending on which browser you use, this is generally a simple fix.
As with most years, there will be some mistakes made but most can also be fixed.
The rankings I do are my opinions of what I believe will happen during the year, culminating with the only tournament that really matters; the IHSA state tournament.
If I pick someone number #1, I believe that they are eventually going to end up at Carver Arena playing for a state championship.
If I didn't believe it, I wouldn't type it.
Anyway, this is season number #21 for me, four doing a newsletter, 17 on the web.
I hope you enjoy this edition of the ABV Preview.
See you at the Gym.
Jack