03-28-18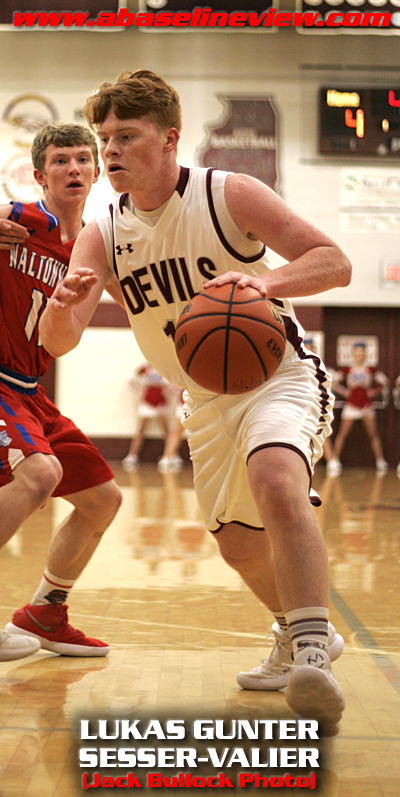 BY JACK BULLOCK
INA – If you're a high school basketball fan and you are wanting another look at some of the top senior players from southern Illinois, then mark your calendar and make plans for a trip to James "Hummer" Waugh Gymnasium on the campus of Rend Lake College on Friday night.
The 40th annual Lion's Club All-Star Basketball Classic is set for March 30th with a girl's game set for 6 pm followed by a boy's game at 8 pm.
The format has changed over the years but the level of talent has stayed high in this annual game that showcases the talented seniors who are heading to graduation in the spring.
Of the 40 players (20 each team) in the boy's game, 22 of the ones who were Class 1A and 2A players were also members of the ABV 2017-18 All-South Squads.
There are also some standout 3A players who should also add to the quality of play.
Mounds Meridian head coach Erik Griffin will have two of the top players from 2A on his Gold Team.
Pinckneyville players J.C. Moll and Grant Jausel, leaders on a 31-5 fourth place finisher in the state tournament, shared the annual ABV "Player Of The Year" award this season.
Each played major rolls in the Panthers' run to the state finals.
Also on his club are three kids from Coach Griffin's Bobcats' club that lost in the regional title game a few weeks ago.
Senior Darnell Lowe, a 6-foot-4 forward, was a first team ABV 1A pick and senior classmate Ja'Quan Jones was an honorable mention selection.
Meridian teammate Demond Vasser is also on the Gold team. All three are part of the Gold team.
Other ABV 1A and 2A All-South selections on the Gold team are Kaleb Cox from Joppa, Blake Drue of Harrisburg, Levi Vinson of Crab Orchard and Keagan Thrash of West Frankfort.
Some 3A standouts are also on the Gold squad, including Jeremy House and Jaron Gaston of Murphysboro; Justin Saddoris of Elite Eight qualifier Marion, Bronson Nesler of Herrin, Damond Crosby of Salem, Justin Johnson of Carterville and Isaiah Thompson of Massac County.
Cason Hight of Ullin Century, Matt Rubenacker of Hamilton County, Jayden Lewis of Fairfield and Gavin Arnhart-Powell of Tamms Egyptian round out the Gold roster.
Zeigler-Royalton head coach Matt Morgan and Thompsonville head coach Pete Gordon will lead the Purple team on Friday night.
They will have a the services of 6-foot-3 senior Jake Parr of Anna-Jonesboro.
Parr was an ABV first team 2A all-south pick along with a first team all-state for both AP and IBCA.
His senior teammate Sheldon McGrath will also be a part of the squad on Friday night.
First team ABV 2A selections Isaiah Saulsberry of Harrisburg and Braden Attebury of Eldorado are part of an equally strong squad.
Saulsberry was one of the top scorers in the South as was Attebury.
Both excelled in leading their respective teams.
Saulsberry was a 2A first team pick was also a second team all-stater.
The Purple team also has a first team ABV 1A pick with 6-foot-4 senior Charles Neal of Webber Township along with longtime teammate Dylan Stratton.
They were leaders on a regional championship squad this past season.
Sesser-Valier will be represented by three seniors; honorable mention ABV 1A pick Lukas Gunter, and seniors Preston Launius and Addison Page from the Red Devils' regional championship team.
Goreville, the 1A deep south representative who finished fourth in 1A, will have a pair of seniors suiting up; Tanner Dunn and Peyton Massey. Each were on the ABV honorable mention list.
ABV 2A honorable mention pick Kobi Dagg of Fairfield is also part of the Purple squad as is fellow Wayne County player Jaxon King of Wayne City.
Jared Meyerhoff of Trico, Austin Stevens and Ben Mitchell of Galatia, Marcus Davis of Ullin Century and Jake Whipple will also be a part of the festivities along with Salem seniors Dawon Linder and Cord Brown.
A dunk contest will take place in between games and three-point shoot-outs will happen at halftime of each game.
MVP awards will be presented at the conclusion of each game.