04-09-18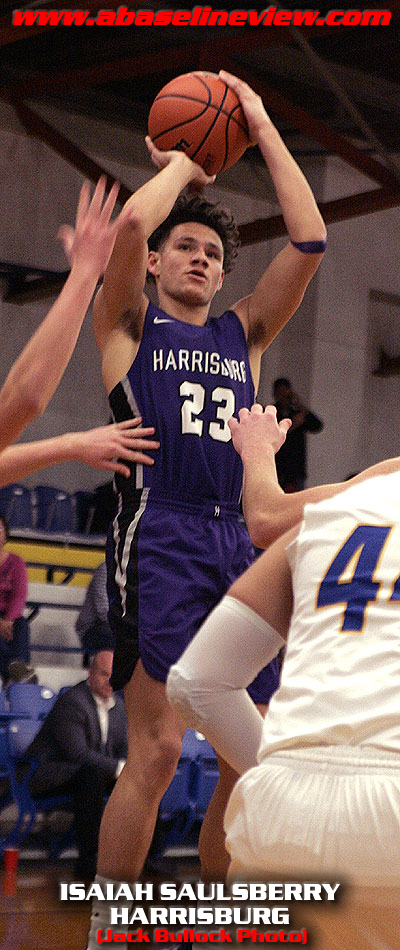 BY JACK BULLOCK
CARTERVILLE – If you have all of your taxes done and have an itch for some high school basketball action this coming weekend, at John A. Logan College in Carterville you can have another look at some of the top senior basketball players in an All-Star Game.
Wendell Wheeler's 31st annual event will showcase some of the top players from this past 2017-18 season as they will suit up Sunday afternoon, April 15, at 1:15 pm.
The two squads were split up by the head coaches of the event; Pinckneyville's Bob Waggoner and Okawville's Jon Kraus.
Unlike some other all-star events, the teams were limited to 12-player rosters which will help showcase more quality play.
Coach Waggoner is coming off of an impressive run to Peoria in Class 2A while Coach Kraus piloted his Rockets to the 1A state title back on March 10.
Both teams will feature key players from those Panthers' and Rockets' clubs that brought home hardware from Peoria.
J.C. Moll and Grant Jausel, the ABV "Co-Players of the Year" will be on Team Waggoner while 6-foot-7 Luke Hensler and guard Payten Harre will help lead Team Kraus.
Coach Waggoner will also have the services of a pair of1A Mounds Meridian standouts; Darnell Lowe and Ja'Quan Jones.
The Black Diamond Conference has five players listed for the event.
Braden Webb, the 1A ABV "POY" is listed but he is nursing a knee injury and his availablity is questionable for Team Kraus.
Sesser-Valier senior guard Lukas Gunter, Christopher guard Jared Curry, Eldorado forward Braden Attebury are representing Team Kraus.
Travis Black of Carmi-White County and Jacob Traxler of Eldorado will be part of Team Waggoner.
Southern Illinois River-to-River Conference players, besides Moll and Jausel, include Cade Thomas of Benton and Isaiah Thompson of Massac County of Team Waggoner.
Three members of the Murphysboro Red Devils are on Team Kraus; Rowdy Loyd, Jaron Gaston and Jeremy House.
Isaiah Saulberry of Harrisburg and Anna-Jonesboro's Jake Parr are also part of Team Kraus from the SIRR.
Large school South Seven Conference players include Carbondale's Kani Acree and Marion's Justin Saddoris for Team Waggoner while Carbondale's Darius Beane will be part of Team Kraus.
Tolono Unity is a bit far north for southern Illinois but there are family ties to this event.
J.T. Wheeler will be part of event for Team Waggoner.
He is the son of former Christopher and University of Illinois standout T.J. Wheeler.
The setup of the event will feature a team photo shoot before the game itself.
There will be a 3-point shootout and a slam dunk contest before the game also.
The game will be timed with a 21 minute first half with breaks at the 14 and seven minute marks.
The second half will be 20 minutes with a break at 15 and 10.
MVP Awards will given out following the contest.
Admission is $5.00 at the door.
Complete Rosters are listed at the bottom of the page.